Student-led Collaborative Learning Enhances Engagement in Veterinary Neurophysiology Lectures
Keywords:
Neuroscience, Student engagement, Collaborative learning, Preclinical veterinary subjects, Curriculum design
Abstract
Student engagement is essential for effective learning. Although several approaches to improve student engagement are reported in the educational literature, specific studies focusing on veterinary preclinical subjects are lacking. In this study we aimed to test the utility of a student-led collaborative learning approach in order to increase their engagement with the learning process in veterinary neurobiology lectures. The students were asked to identify real world/clinical cases as part of their collaborative learning. These cases were further discussed in the lecture sessions to correlate them with the basic neuroscience principles covered in the veterinary neurobiology curriculum. This exercise led to improved student engagement, which was objectively assessed. We conclude that using examples of real world/clinical cases and correlating them with basic science concepts improves student engagement and hence should be considered in pre-clinical curriculum design.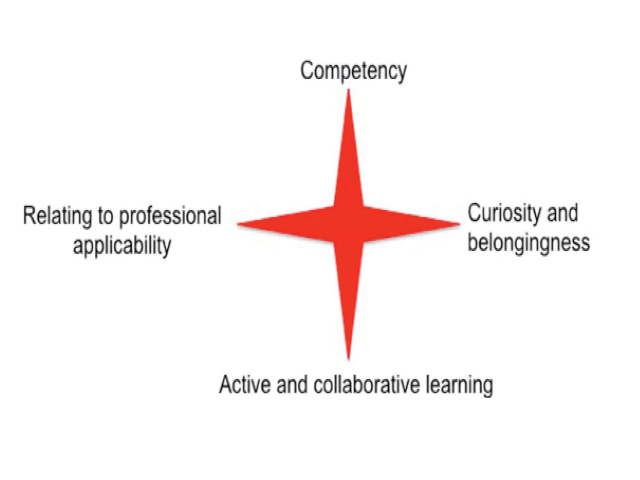 Downloads
How to Cite
Kilroy, D., Kilroy, D., & HS Kumar, A. . (2016). Student-led Collaborative Learning Enhances Engagement in Veterinary Neurophysiology Lectures. Biology, Engineering, Medicine and Science Reports, 2(2), 51–54. https://doi.org/10.5530/BEMS.2016.2.9
Section
Original Research Article