A Pictogram on Pharmacological Management of Corona Viral Infection: What are the Available Options?
Abstract
Corona virus are known to infect the respiratory and enteric system resulting in benign to several pathological outcomes.1,2 The human coronaviruses typically lead to upper respiratory tract infections resulting in the general common cold symptoms. In contrast the coronaviruses which have zoonotic origin result in more severe to fatal disease manifestations.1,2 Coronaviruses have an incubation period of 2-6 days before manifesting non-specific symptoms such as fever, tiredness, cough, dyspnoea, myalgia or fatigue, sore throat, rhinorrhoea and diarrhoea. Biochemically elevated aspartate Aminotransferase (AST), Alanine Aminotransferase (ALT), serum ferritin and C-reactive protein above the upper limit of the reference range is reported.1,2
Despite the health threat from Corona virus infections, currently there are no effective vaccines or antiviral agents available for clinical use. Nevertheless, the antiviral agents Figure 1 especially of the Protease inhibitors category Figure 2 developed to treat other viral infections seems to have therapeutic efficacy against the Corona viruses.3-5 Hence this study overviews the available antiviral drugs as possible options to treat Corona virus infection Figure 3. Read more...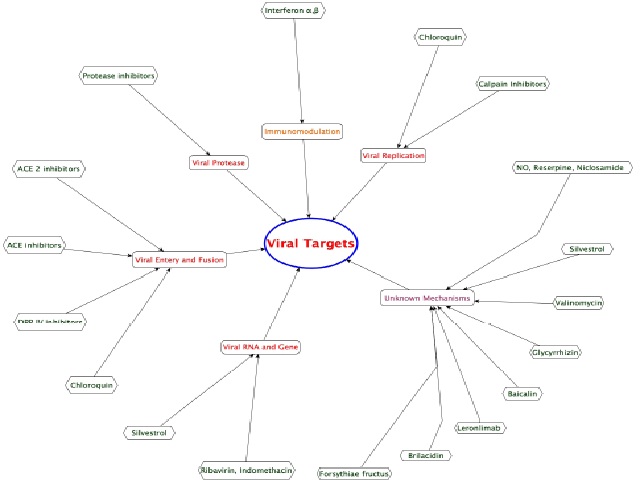 Downloads
Published
2021-02-16 — Updated on 2021-02-16
How to Cite
Kumar, D. A. H. (2021). A Pictogram on Pharmacological Management of Corona Viral Infection: What are the Available Options?. Biology, Engineering, Medicine and Science Reports, 5(2), 17–19. https://doi.org/10.5530/bems.5.2.6