Green Synthesis of Silver Nanoparticles by Using Salvadora persica Leaf Extract and Evaluation of their Antifungal Activities
Keywords:
Salvadora persica, Silver Nanoparticles, Antifungal Activities, Silver Nitrate
Abstract
In present study, silver nanoparticles were produced from interaction the ethanolic extract of Salvadora persica leaf with silver nitrate solution. UV-vis spectroscopy and PSA device confirmed size and formation of silver nanoparticles. The results showed the average size of silver nanoparticles synthesized is 6.2 nm and the minimum size of silver nanoparticles is 4.7 nm. Furthermore, the antifungal activity of silver nanoparticles and ethanolic extract of Salvadora persica leaf against Aspergillus niger and Penicillium digitatum were investigated by using disk diffusion method. The results showed that silver nanoparticles have significant antifungal activities in comparison to other treatmeants. So these silver nanoparticles have unique antifungal activity and can be used of them in pharmaceutical Industries.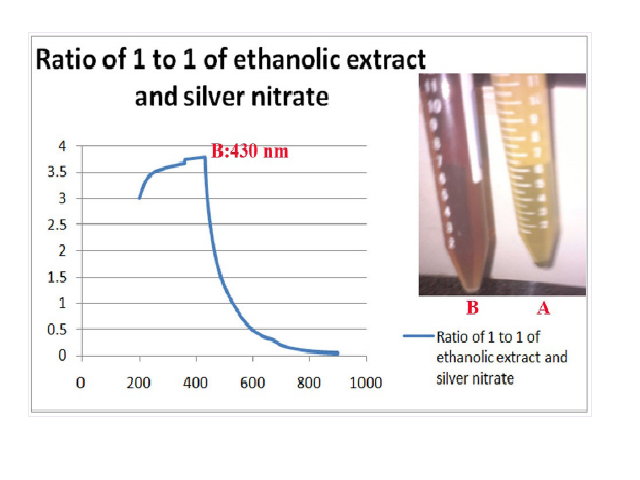 Downloads
Published
2017-01-11 — Updated on 2021-02-15
How to Cite
Barzegar, R. ., Nemati, Z. ., & Hemmati, Z. . (2021). Green Synthesis of Silver Nanoparticles by Using Salvadora persica Leaf Extract and Evaluation of their Antifungal Activities. Biology, Engineering, Medicine and Science Reports, 3(1), 06–08. https://doi.org/10.5530/bems.3.1.2 (Original work published January 11, 2017)